REGIONAL PRICE OVERVIEW
No upfront payments & no financial risks
ARE THERE ANY COSTS USING COPYTRACK?
No! COPYTRACK is completely free to use. We only charge a certain percentage of the success fee. You receive 70% of the post-license or the compensation, leaving COPYTRACK with 30%. Only when the case is taken to court outside of Germany and when a lawyer or debt collector is needed do we take 50% of the fee. The payment will be automatically transferred by our system into your bank account.
| | |
| --- | --- |
| | No registration costs |
| | No monthly payments |
| | No financial risks with legal enforcement |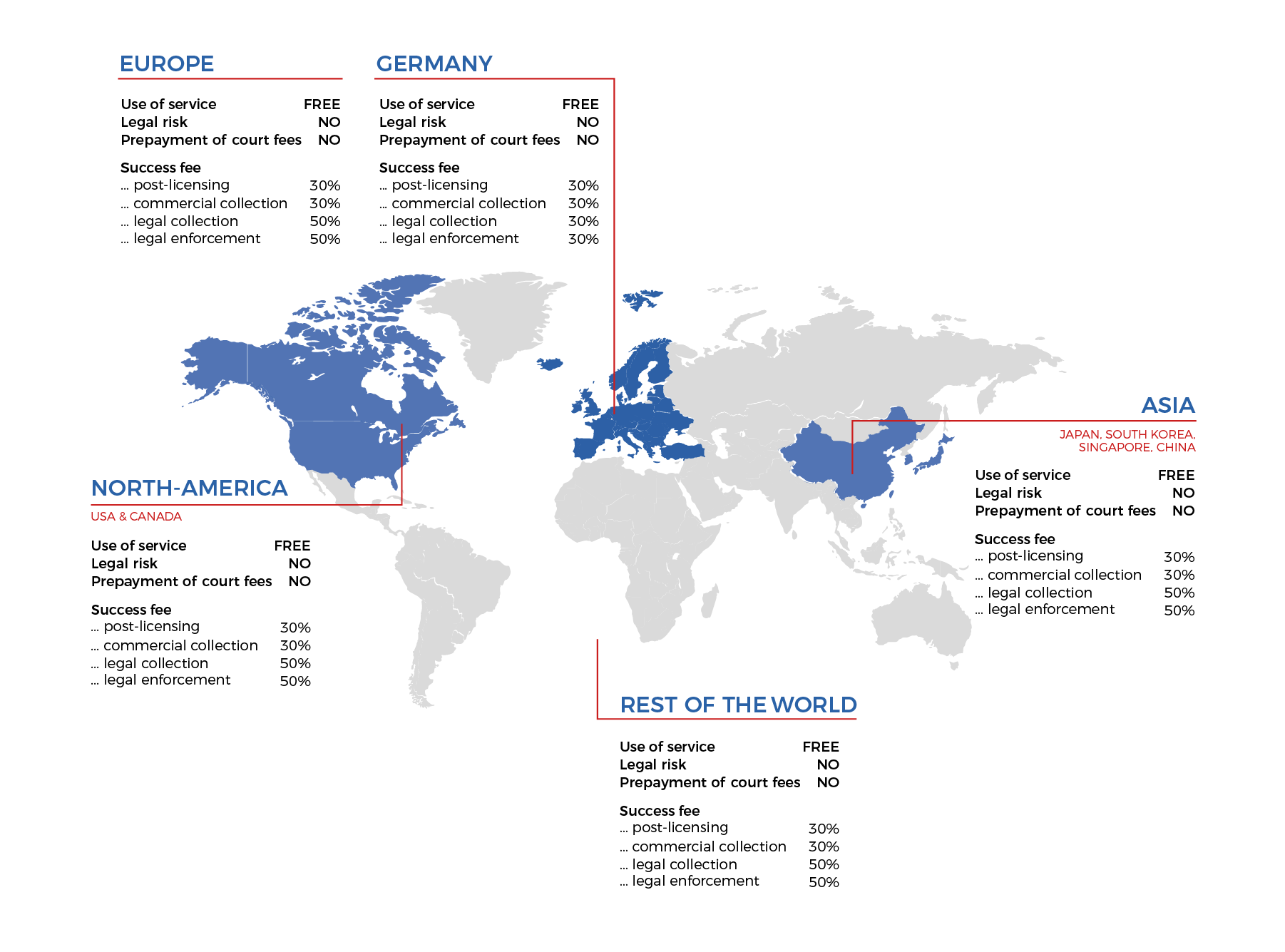 WE BEAR YOUR RISK
We work based on commission so we're only successful when you are
COPYTRACK searches worldwide for images and offer post-licensing to image users in over 140 countries. We finance ourselves exclusively through the successful enforcement of your legal claims. The use of all the COPYTRACK services are completely free. In the case of a successful post-licensing you will receive 70% of the royalty fee, COPYTRACK then receives a 30% commission. If a case is taken to court or a lawyer is required outside of Germany COPYTRACK´s retains 50% of the fee.
| | |
| --- | --- |
| | Completely free use of system |
| | No extra payments for any court proceedings |
| | No financial risks with legal enforcement |